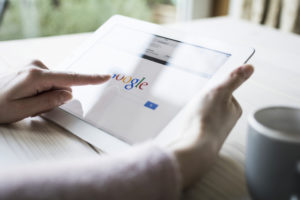 Modern companies need to carefully monitor their online reputation. When consumers use Google or other search engines to research products, services, and companies, they usually make purchasing decisions within just a few moments. If the first few Google autocomplete suggestions have negative connotations when a searcher starts typing a brand's name, that alone can be enough to discourage the searcher from doing business with that brand. An Online Reputation Expert can make sure that your brand's positive results show first.
An online reputation expert can help a business recover a damaged online reputation or develop a solid plan for cultivating a strong reputation from day one. Modern online reputation experts use various tools and techniques to help their clients rank better in search results and ensure those search results contain positive, valuable content for potential customers to see.
Why Hire an Online Reputation Expert?
Many business leaders have countless issues to tackle on a daily basis; managing the company's online reputation is complicated and time-consuming work. Company leaders need reliable service providers who can address their individual needs and strategic goals to help them cultivate stronger online reputations. Hiring a reliable and experienced online reputation expert can provide an incredible return on the investment.
When a business invests in online reputation management services, the first phase of improving the client's reputation is research. An online reputation expert will carefully research the company, experimenting with different search phrases and keywords to assess what type of reputation the client already has. This helps identify pain points, content failures, and other issues that might be bogging down the client's overall digital image.
Online Reputation Management Services
There is no one-size-fits-all solution to fixing a damaged online reputation or building a strong one. Every brand has unique qualities, strengths, and consumer offerings, and online reputation management requires bolstering positive content from the brand and diminishing the appearance of negative content associated with the brand. Online reputation experts use various tools to improve their clients' digital images. These tools might include:
Search engine optimization (SEO) strategy to increase visibility of the client's positive content, guest blogs, and landing pages.
Content publishing to push positive content surrounding the client to the top of search results and pushing negative content to the second page or lower, where few Google searchers rarely click at all.
Public relations, such as timed publication and advocacy of information-rich content to carefully targeted audiences.
Review curation, which allows companies to highlight their most positive customer reviews and identify low scores to address customer concerns and provide better experiences.
Social media strategy to help clients develop stronger social media presence, gauge follower interactions, and market content more effectively for different social media platforms.
Google autocomplete adjustment. Online reputation experts can use several methods to change the list of suggested autocompleting search phrases when searchers start typing the client's name.
A reliable and experienced online reputation expert will assess a client's vulnerabilities, content weaknesses, and various other factors to develop a holistic strategy for improving the client's online reputation. This process is time-consuming and requires consistent attention, so business leaders should consider the value of investing in managed services from online reputation management experts.